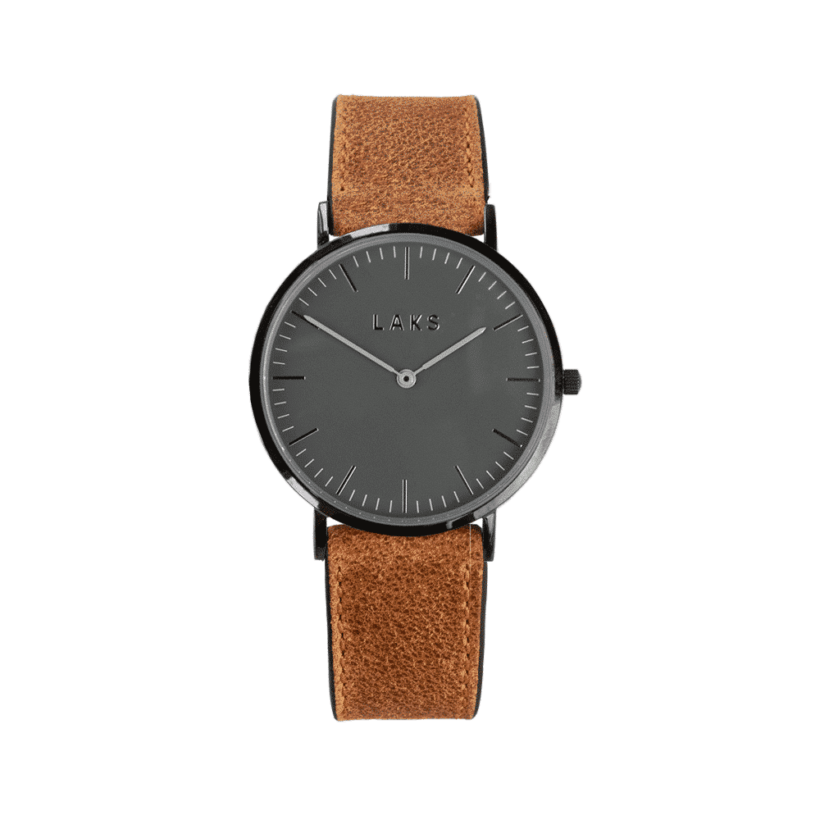 Sonny – size: 36 mm
€ 135,00 € 135,00
Watch2Pay TWO – The Slimline Collection
The Slimeline collection was created for women and men who appreciate clear lines and simple design. With its puristic dial, embedded in leather, this watch ensures an elegant and stylish appearance on every wrist. Regardless of whether this is done in everyday outfit or in evening wear. At just 6 mm, this ultra-flat wristwatch is the ideal companion for any occasion. Whether at official events, on the tennis court or in the office – with LAKS PAY you cut a good figure everywhere.
– Watch case: stainless steel, color dark grey; Diameter 36 mm, height: 6 mm
– Watch strap: color light brown, width 18 mm; handmade in Germany with vintage leather from Italy, steel buckle. Please note that leather is a natural product and the colors have slight variations. Vintage leather has a natural, antique look.
The practical, contactless payment function (NFC) works completely independently – without batteries, chargers or smartphones.
Fast – Stylish – Convenient
No more searching for a wallet or cell phone
Paying contactless with your watch saves time and is convenient
only 15 in stock